What We Do
OUR ANNUAL FREE SPORTSGUARD CLINIC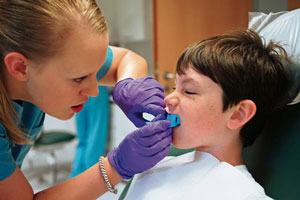 Each summer we host a FREE Sportsguard Clinic for our patients and registered members of the Port Perry Minor Hockey and North Durham Blades. It's a busy time here at the office as we take impressions and then fabricate hundreds of custom fitting mouthguards right here in the office!  Blue, green, purple, yellow, orange and black material is flying around everywhere until we're done for another year.  Port Perry Minor Hockey and the Port Perry Dental Centre have formed a partnership to promote safety together for our hockey players both young and old (er)!  During this time we ask that each player donate to our hand-picked charitable organization which have included Big Brothers Big Sisters of North Durham and Port Perry Hospital Foundations and we have raised thousands of dollars over the past decade or so.
SPEROWAY (Formerly Feed the Children Canada)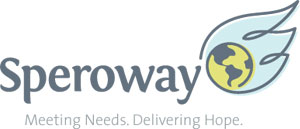 Our very own Dr. Jack is the dental advisor for the medical-dental mission team.  Speroway teams are largely comprised of professionals such as doctors, dentists, paramedics, nurses, dental assistants and other support workers.  In each community they set up medical/dental clinics, a pharmacy and distribution areas to deliver medicines, vitamins, food and clothing.
Dr. Jack & Michelle Cottrell will have been on ten medical/dental missions as of November 2013 and Dr. Jerry Isenberg has been on two separate missions both to Guatemala and will be heading to El Salvador in November.  Collette, a certified dental assistant, will be joining the dental team for the first time as they serve the beautiful people of El Salvador.
Even where medical and dental care may be available, thousands of people in Central America and Haiti work for less than $1.00 per day and they cannot afford to visit a clinic.  On each trip, the team continues to meet children and adults that have NEVER seen a doctor or dentist.
If you would like to donate toward the cost of shipping a container or for the purchase of other necessary items please contact our office or you may contact Speroway directly at 1-877-382-2262 or visit their website at www.speroway.com.
View footage of our 2013 mission below:
RED FRIDAYS

Since 2006, the staff at Port Perry Dental Centre has showed our support of the troops in Afghanistan by wearing RED each and every Friday.  We are registered with the Red Fridays Foundation of Canada which is an organization that promotes support for our men and women who serve our country.
Wearing RED on Fridays is a symbolic gesture to show fellow Canadians and our troops that we care and honour those who fought for our freedom, our peace, our resolve.
Our goal is to show non-partisan support for our military troops.  We do not support any particular policy, political position, agenda or the nature of military mission.  This support is for all Canadian Troops regardless of their activity if it's here or abroad.
SPORTS TEAM SPONSORSHIP
For longer than we can remember, we have been very proud sponsors of local hockey and soccer teams and we want to do a "shoutout" to the many volunteers that make it possible for our young people to enjoy organized sports in our local community.